Convocation Speakers
CONVOCATION SERVICE
GUEST MINISTER
Pastor Triumphant Obamoh
Executive Secretary, Living Faith Church Worldwide, Goshen, Abuja.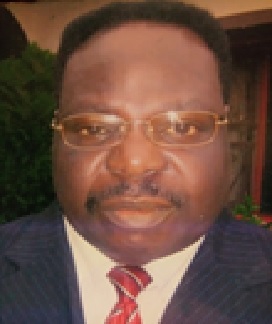 Born to the union of Mr. & Mrs. J.T. Obamoh on 26 November, 1964, Triumphant Obamoh attended the prestigious Mt. Carmel College, Ilorin from 1976-1981 and proceeded to Kwara State College of Technology for his "A" Levels from 1981-1983. He obtained a Bachelor's Degree in Pharmacy (B. Pharm) from Ahmadu Bello University, Zaria, in 1986. He worked as a Pharmacist with the Specialist Hospital, Ado Ekiti and University of Ilorin Teaching Hospital (UITH) between 1986 and 1990 and later joined Roche Nig. Ltd., a leading Pharmaceutical firm in 1990.
A distinguished professional, his secular career was marked with several awards. An astute administrator with amazing competencies/skills and elasticity for excellence, Triumphant Obamoh is a Member of the Nigerian Institute of Management (NIM) with noticeable graces such as:
»

Servant-Leadership Attitude,

»

Human Resource Development Skills,

»

Highly innovative with a penchant for efficient service delivery,

»

Strategic Management Skills,

»

Cooperative Value and Team Spirit Drive.
An ardent lover and follower of Christ from his youth, he yielded to God's Call upon his life in 1994 and progressed into full-time Pastoral Ministry with Living Faith Church World Inc., from 1996 till date where he has been privileged to serve in various capacities both in the Home and Foreign Missions. His Pastoral Ministry can be chronicled as follows:
»

Missionary to the Republic of Chad ( 1996 )

»

District Pastor Oyo ( 2001-2003 )

»

State Pastor, Ado/Osun State ( 2003-2007 )

»

Regional Field Pastor, Port-Harcourt ( 2007 )

»

Foreign Mission Director ( 2010 )

»

Regional Overseer Cameroon ( 2011 )

»

Mission Secretary ( 2012-2014 )

»

Executive Secretary ( 2014 till date )
Triumphant Obamoh is happily married to Comfort Obamoh and they are blessed with children.
CONVOCATION LECTURE
TOPIC: "THE BUSINESS OF AGRICULTURE: BENCHMARKING AND ATTAINING NEW FRONTIERS IN AGRICULTURAL DEVELOPMENT FOR AFRICA"
GUEST LECTURER
Mr. Mezuo Nwuneli
Managing Partner, SAHEL Capital Partners and Advisory Ltd.
Mezuo has a 22-year career in a broad spectrum of finance related roles in private equity, investment banking, and corporate finance. Over the past seven years, Mezuo has worked extensively within the agribusiness sector in West Africa and across a broad range of crop value chains.Mezuo started his career with the corporate finance team of the Sabre Group in Dallas in 1995, and then worked in J.P. Morgan & Co's mergers and acquisitions group in New York.
He was previously a Partner at AFIG, a private equity firm covering 28 countries in West and Central Africa; and has also worked in leadership positions at SecTrust (now Afrinvest), Ocean & Oil Holdings, and MTS First Wireless. He resigned from AFIG to co-found Sahel Capital in 2010. He is also a Co-Founder/Director of AACE Foods, an ago-processing company based in Ogun State, Nigeria; is on the Editorial Advisory Board of BusinessDay Newspapers, and on the board of L&Z Integrated Farms and Crest Agro Products Ltd.
Mezuo holds a Master in Business Administration (MBA) from Harvard Business School, and received a B.Sc. in Industrial Management, with a minor in Information Systems, from Carnegie Mellon University. He is a 2007 Archbishop Desmond Tutu Fellow and a 2015 Eisenhower Fellow.
Sahel Capital is a leading fund manager and advisory firm focused exclusively on the agribusiness sector. Sahel's consulting clients include development agency, international foundation, and private sector clients; and project mandates have covered a broad range of crop value chains in West Africa. Sahel is also the fund manager for the Fund for Agricultural Finance in Nigeria ("FAFIN"), a private equity fund focused on SME agribusiness opportunities in Nigeria. FAFIN's fund sponsors include the Nigerian Federal Ministry of Agriculture and Rural Development, the German government via KfW Development Bank, and the Nigeria Sovereign Investment Authority
KEYNOTE ADDRESS
TOPIC: "REVOLUTIONIZING AGRICULTURE: A CATALYST FOR UPSCALING DEVELOPMENT AND TRANSFORMATION IN AFRICA"
KEYNOTE SPEAKER
Professor Suleiman Elias Bogoro
Immediate Past Executive Secretary, Tertiary Education Trust Fund (TETFUND), Abuja.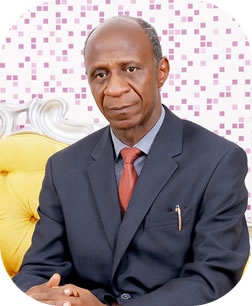 Prof. Suleiman Elias Bogoro is a Professor of Animal Science at the Abubakar Tafawa Balewa University Bauchi. He earned his PhD (Animal Science) in 1997 from ATBU Bauchi with composite bench work in ATBU, Rowett Research Institute Aberdeen, Scotland and the Department of Clinical Veterinary Medicine at the University of Cambridge, UK with British Council and World Bank Fellowships, respectively.
He is the immediate past Executive Secretary, Tertiary Education Trust Fund (TETFUND). In his desire to deepen research in Universities and the institutionalization of Research and Development (R and D) in our tertiary institutions to make them more globally competitive and industry relevant, upon his appointment as the Executive Secretary of TETFUND in April 2014 and following consultation with NUC, he persuaded the Board of Trustees (BOT) to approve the creation of a new Department of R and D in TETFUND. The Department coordinates the establishment of R and D Units in all public Tertiary Institutions.
Prof Bogoro is versatile and has been Consultant/Project Team Leader to the World Bank, UNDP, USAID, Institute for Peace and Conflict Resolution (IPCR), Nigeria, etc. He was a Member, Presidential Committee on Alternative Livestock Feed Formulation and Food Security/Policy. He was Pioneer Director, ATBU Agrometeorological Centre and the University Orator. He has delivered over 70 public lectures and invited papers in very diverse areas of development challenge and policy ,seven of which were convocation Lectures. He has been External Examiner to many Universities and Polytechnics in Nigeria and is currently a member of the Postgraduate College of Animal Science of the Nigerian Institute of Animal Science (NIAS); He was Member, Bauchi State University establishment Committee and since inception a Member of its Governing Council.
He is a member of several professional bodies such as the British Society for Animal Science and a fellow of the following societies:
»

Fellow of the Nigerian Institute of Animal Science (NIAS)

»

Fellow of the Federal Polytechnic, Nekede, Owerri (FFPN)

»

Fellow of Society for Peace Studies and Practice (FSPSP)

»

Fellow Solar Energy Society of Nigeria(FSESN)

»

Nigerian Society For Animal Production (FNSAP)
His other awards include the "EKWUEME" of Aboh-Mbaise" (2006)-Meaning a Man of His Words-for the remarkable transformation of the Federal Polytechnic within 12 months when he was the Governing Council Chairman of Federal Polytechnic, Nekede, Owerri (2005-2007); NEWSWATCH Magazine Chief Executive of the year- 2015 and AFRICAN ACHIEVER'S AWARD OF EXCELLENCE, 2016.
He has been Chairman/Member Board of Directors or Trustees of many NGOs. Bogoro is happily married to Hon Justice Yellim (Justice of Federal high court) and are blessed with three children.
Subscribe to our Newsletter
Get the latest news and updates by signing up to our daily newsletter.